Cricket and Bollywood often go hand in hand and nobody is unaware of this fact. There are many links between Cricketing Legends and Bollywood Divas.
And one such tempting story is between former Miss Universe Pageant Urvashi Rautela and attacking Wicket-keeper batsmen Rishabh Pant. The dating controversy between these two is refusing to die out sooner.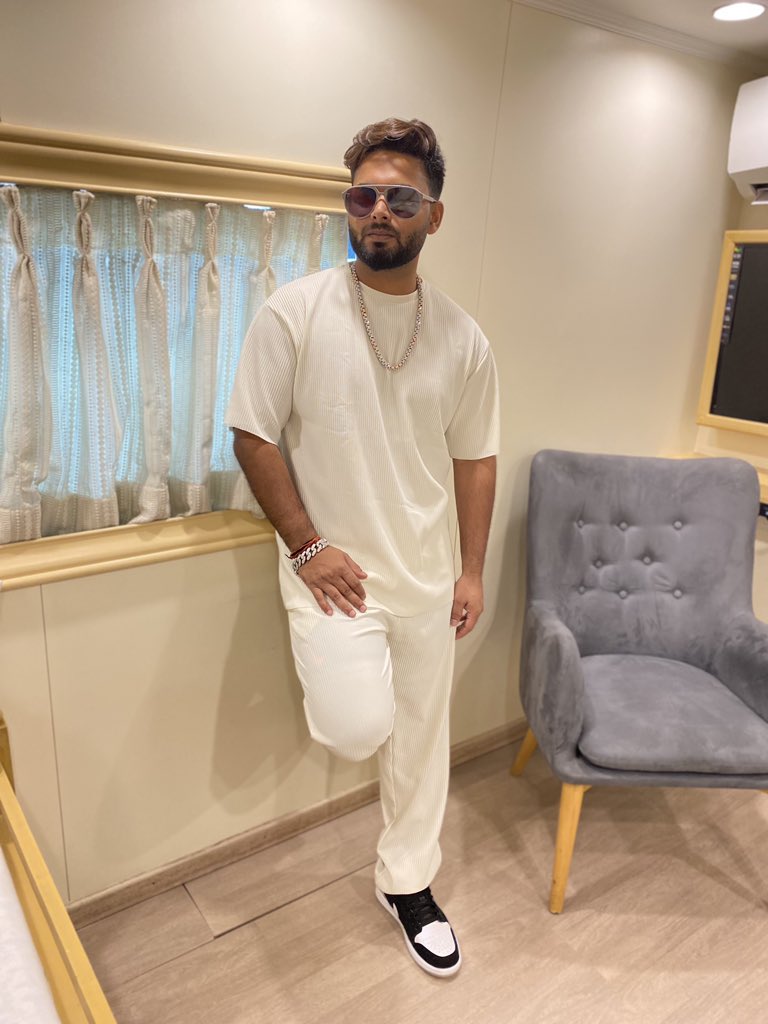 Rishabh Pant, Image Credit: Twitter
It all started with an interview of Urvashi with Bollywood Hungama, in that interview, Urvashi claimed that Mr RP waited for her in the hotel lobby for nearly 10 hours. She said, "I was shooting in New Delhi and I arrived at night. Quickly I had to get ready because actresses need more time to get ready. So, Mr RP came to the hotel lobby and wanted to meet. Ten hours passed and I fell asleep.
I couldn't attend any calls and when I woke up I saw 16-17 missed calls and I felt so bad that someone was waiting for me and I couldn't meet them. I told him we'll meet when you come to Mumbai. We met in Mumbai but a huge drama happened with the paps and all."
Urvashi Rautela, Image Credit: Instagram, Courtesy: Festival de Cannes
Things Getting Heated Between Rishabh Pant And Urvashi Rautela
In response to this comment, Rishabh added a story on his official Instagram account rubbishing the above comment by saying it is all lie. The cricketer, however, did not name the actor. "It's funny how people lie in interviews just for some meagre popularity and for hitting the headlines. Sad how some people are thirsty for fame and name. May God bless them," read the note. He then added hashtags–Mera Picha Chhoro Behen (leave me alone sister) and Jhuth Ki Bhi Limit Hoti Hai (there's a limit to the lies too). Rishabh deleted the story later.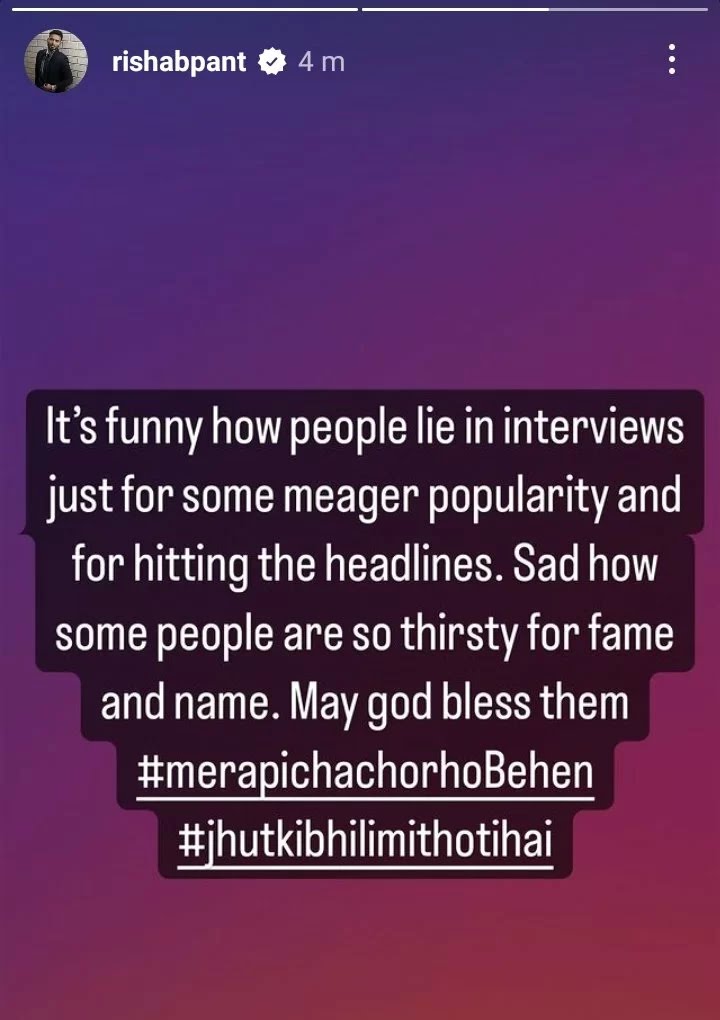 Rishabh Pant's Instagram Story
In response to the story, Urvashi added a post on her official Instagram account sarcastically wishing Mr RP a happy Rakshabandhan. She also called RP RP Chotu Bhaiya and advised him to concentrate on cricket. She also used a hashtag in her post suggesting not to take advantage of silent girls (#donttakeadvantageofasilentgirl). Without a clear mention of who this RP is, netizens are assuming it to be Rishabh Pant. We will have to wait for Rishabh Pant's reaction to this post.
See the post below:
https://www.instagram.com/p/ChIPjv_IHse/?utm_source=ig_web_copy_link